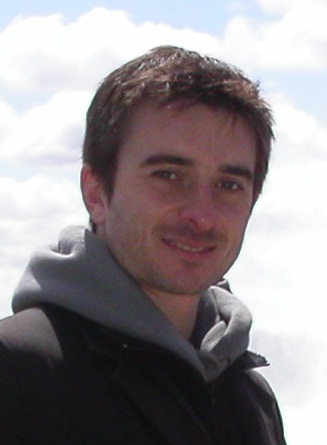 Last Update: January 15, 2013
5 :25 PM
 Nicolas GUILLIOT_________________________________________
Professional address:
Assistant Professor
Department of Language Sciences, Office 4015
Censive Building, University of Nantes
Chemin de la Censive du Tertre, BP81227
44312 Nantes Cedex 3
France
  
Affiliation: LLING - Research group in Linguistics at the Unviersity of Nantes
  
E-mail address: nicolas.guilliot@univ-nantes.fr 
  
Main Topics of Research: syntax/semantics interface, cognition (psycholinguistics, parsing, acquisition), Dynamic Syntax, reconstruction, resumption, ellipsis, cleft sentences… and French phonology.
  
My PhD thesis: "La Reconstruction à l'interface Syntaxe/Sémantique", defended in December 2006, and supervised by Hamida Demirdache, at the University of Nantes.
  
My CV: click here. To get more precise information or to download documents (handouts, publications), you can use the other sections of the website.
  
Other activities: sport (tennis, running, hiking, snowboarding,...), music (eels, archive, muse, stereophonics -souvenir from Wales-, justice,...), travelling, and traditional food with some good red wine.